Technical resources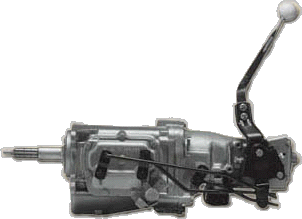 These pictures are from a Motor Crash Book and show frame dimensions and exploded views of body panels/parts.
This article shows how to add the F41 rear sway bar option to a non-F41 car.Includes part numbers and drawings to make some parts.
Conversion to one-wire alternator

This article gives parts needed to convert your original 3 wire external regulator alternator to a 1 wire internal regulator type.
This template is from Guldstrand Engineering for relocating the upper control arm mounting holes on 67-69 Camaros to correct a GM goof on these cars.This is only required on 67-69 Camaro/Firebird and 68-72 Nova.
This page has a wheel fitment chart, bolt circle application chart, and diagrams for offset/backspacing and measuring bolt circle.
This conversion is for the Saginaw 4 speed.The OD unit is taken from the Saginaw 3 spd and transferred to the 4 speed.Only one modification is required on the 4 speed, which is drilling 1 hole.
Automotive body/frame rotisserie
Planning a frame-off? You don't wanna be without this piece of equipment.For about $200 you can build this rotisserie and save yourself hours of hard work and frustration.This file is in PDF format and was taken from the May 1993 issue of Musclecar Review. Download and enjoy!